Pensacola family hopes for clues to help find missing private investigator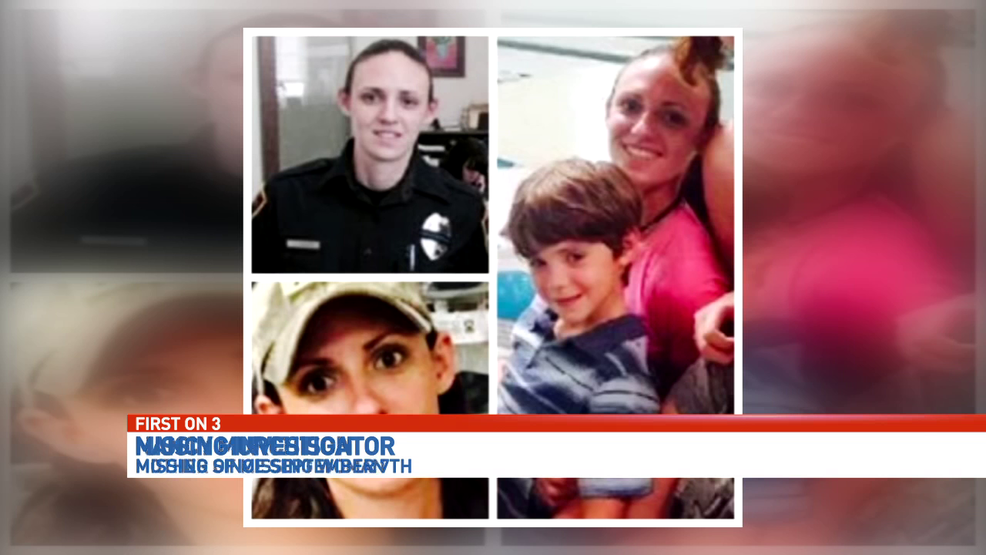 PENSACOLA, Fla. (WEAR) —
Pensacola woman has been missing for more than two weeks and her family is very concerned.
Investigators say 33-year-old Taylor Wright is a private investigator and former police officer.
Nancy Murchison said she hasn't heard from her daughter since September 7, 2017.
Murchison said it is not like her daughter to leave her family and 7-year-old son to worry for this long.
"She has a little boy. His name is Drake. He's with his dad but she was texting him every day. They would text back and forth. She he hasn't communicated with anyone. All of her friends, all of her family we're all just puzzled on what has happened to her," explained Murchison.
As the 15th day approaches, authorities say the search for Taylor Wright is ongoing but at this point, they don't suspect foul play.
"We've questioned numerous amount of people and through that investigation that is why we believe she left on her own," said Public Information Officer Mike Wood.
Murchison said her daughter and son visited a week before she went missing.
"She came and spent a couple of days. We had some very nice conversations and she was calm, seem to be content and happy for the first time in a while. She has been going through a lot of stress from her divorce," said Murchison.
Wright's car and all of her personal belongings were left inside a home she lived in with a roommate on Berkley Drive in Pensacola.
"My gut tells me that this is not normal behavior. That she wouldn't do this and that something bad has happened to her and that someone else is involved in her missing," Murchison said.
A neighbor who lives nearby says he saw Taylor and her son outside playing and everything seemed fine.
Meanwhile, police removed her car from outside of the home Thursday night at her roommate's request
"We removed the vehicle for safekeeping. We didn't get a search warrant. We did not seize it. We took it for safekeeping at the request of her roommate," Wood added.
While police don't think foul play is involved in her disappearance, they say they'll continue their search.
"It's odd for an adult to disappear for this amount of time, especially when you have children involved but our investigators are working on it everyday day and every night trying to find her"
Police say wright is listed as a missing person in the National Crime Information Center.
Wright is 5 feet 6 inches tall with brown hair.
It is unclear what she was wearing at the time.
If anyone sees her or has any information of her whereabouts you're asked to contact police.
Unmute